ICT Course in H.U. Shenzhen (China) which involved the assembling and configuration of a 4G and a 5G base station
Project in a group of four Engineering students during 1 week in July 2019
Visit of Huawei's laboratory for 5G stations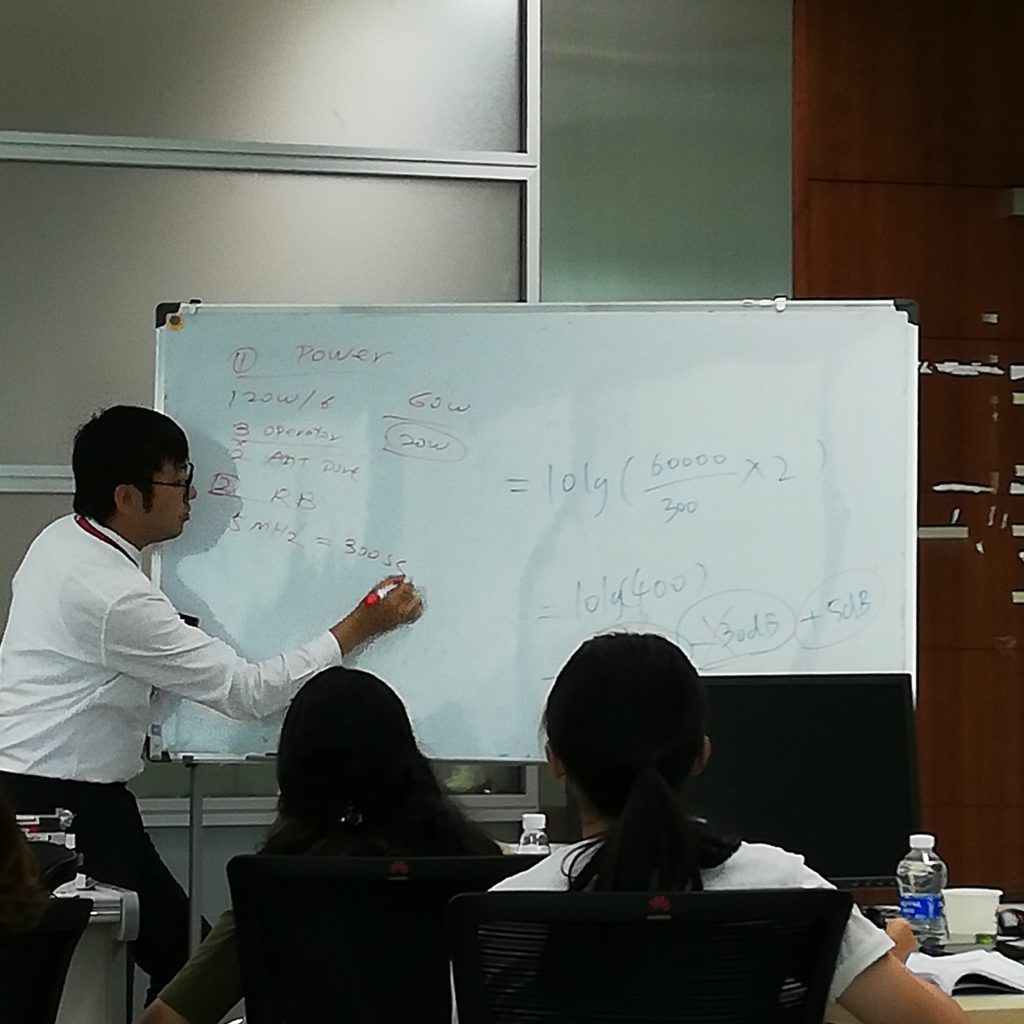 I was able upon completion of this course to depic the hardware of a 4G and a 5G (standalone and non-standalone) as well as describe the data configuration procedure of both 4G and 5G base stations. The configuration involved : connecting to Web LMT of eNodeB with a simple IE browser ; configuring basic data (adding eNodeB Function, an operator, a tracking area, a cabinet, a BBU Subrack, a UMPT, UBBP, FAN, UPEU, RRU, IP Route, SCTP Peer) ; configuring the device data, the transport data and the radio data. Secondly, the data were checked through a configuration verification and a real life test on the base station.