Visit of the site and technical facilities as part of the AST research laboratory I was part of.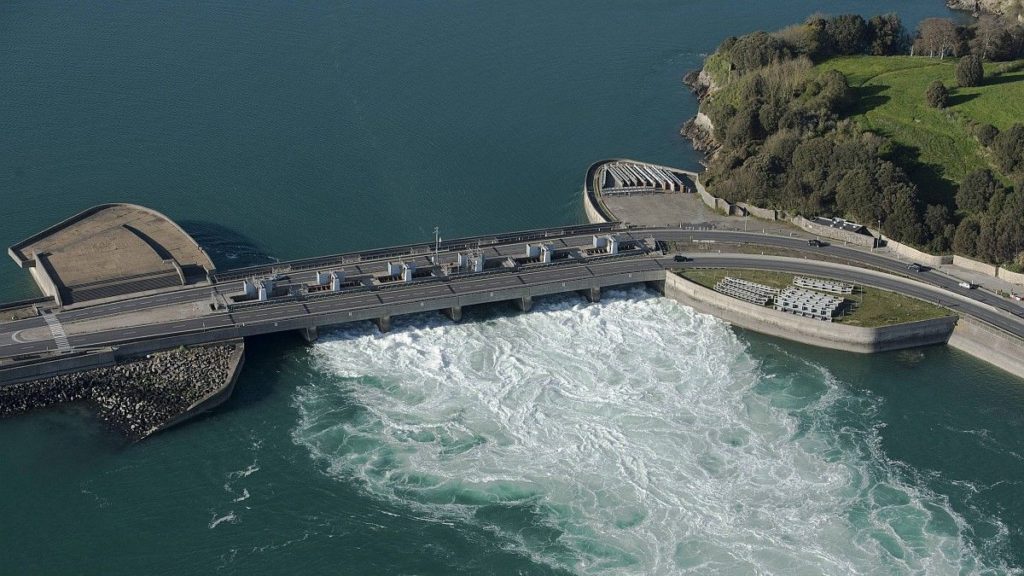 The dam extends over 750 meters, between the point of the sheep to the west and the tip of Briantais to the east. It is located south of Dinard and Saint-Malo, at the mouth of the coastal river of Rance. It creates a reservoir of ​​22 km.
A lock in the western part of the dam allows the transit of navigation between the basin and the sea. This construction of 65 m long and 13 m wide, allows the passage of 22 000 boats per year between the Channel and the Rance. The road bridge over the lock allows the crossing of ships over 4 meters of draft.
Each bulb group (24 in all) includes a horizontal axis Kaplan turbine driving a 10 MW alternator. The 4 blades of each turbine are steerable in order to generate electricity both at rising tide (20% of the electricity produced) and at low tide (80% of the electricity produced during the oil change phase). 'estuary). The average flow of a bulbous group is 260 m3 / s (the equivalent of the flow of the Seine); the water drives the 4 blades, with a unit mass of 2.6 tonnes, from each turbine (maximum turbined flow for all 24 turbines 6 600 m3 / s). The rotational speed of a bulbous group is 93 rpm, allowing the fish to pass.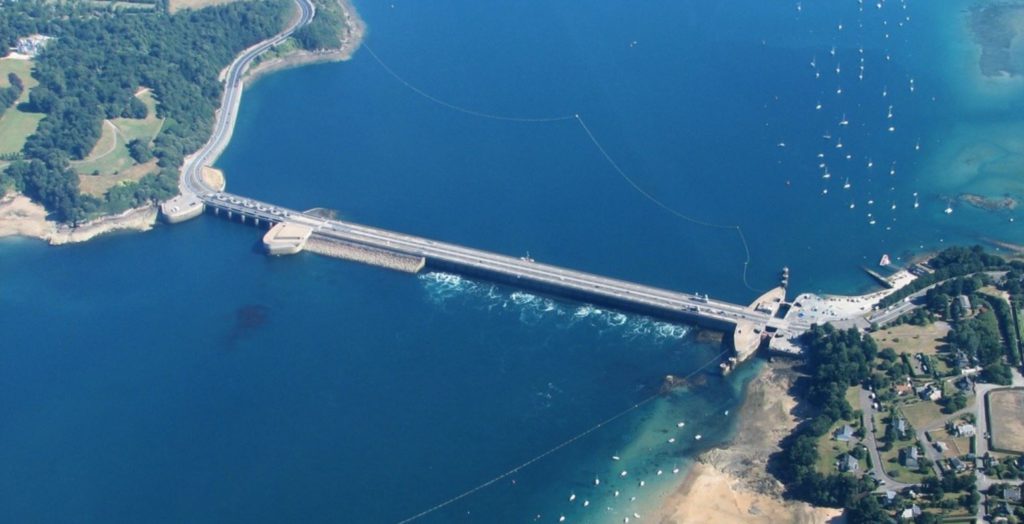 The annual electricity production is of the order of 500 GWh, (491 GWh in 2009, 523 GWh in 2010, 449 GWh in 2013), production equivalent to the consumption of a city of 225 000 inhabitants like Rennes, a average power supplied of 57 MW, for an installed capacity of 240 MW.